YUSH YSL370E/YSL550E is equipped with explosion-proof fan, explosion-proof electric box, high-efficiency filter of static-conducting material, and the body is equipped with an explosion-vent sheet. The body can be customized to 316 stainless steel material in special places; it is suitable for dust removal by small laser cutting machines;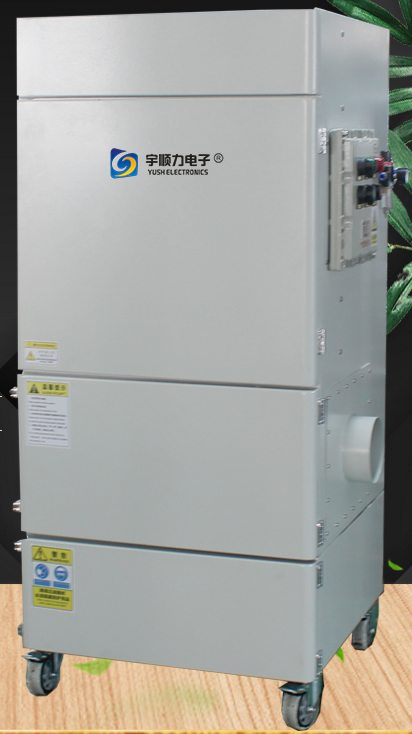 Main feature:
1. The whole machine is equipped with explosion-proof configuration, which is suitable for places with explosion-proof requirements.
2. Explosion-proof centrifugal fan, large air volume, low noise and stable performance.
3. Equipped with electrostatic conductive filter cartridges, and high-quality filter substrates are selected to prolong the service life of the filter.
4. The pulse cleaning control system can set the pulse cleaning interval according to the working conditions.
5. Explosion-proof electrical appliances, explosion-proof electric boxes, and flameless discharge/explosive discs improve product safety.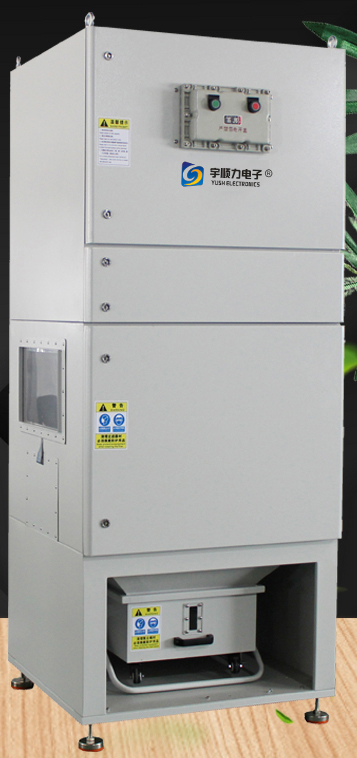 Scope of application:
precision laser cutting, small laser cutting, welding, wire drawing, drilling, sandblasting, powder spraying, engraving, grinding and polishing, stirring, powder feeding, powder bagging, powder screening, laboratories, etc. In small working conditions, it can be placed indoors or outdoors to collect and control floating, suspended dust and smoke, and can be centralized for single-post or multi-post dust removal.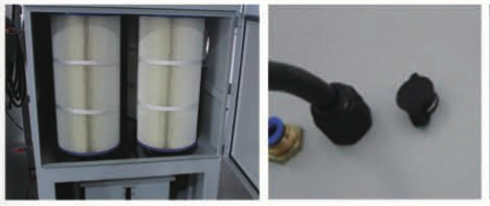 Cartridge filter Remote control port

Schneider Electric control panel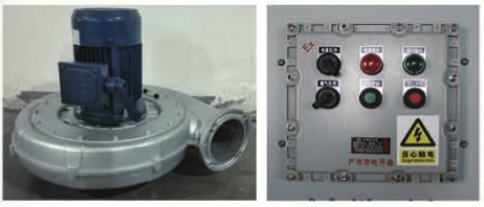 Explosion-proof motors Explosion-proof electrical box

Static Conductive Cartridge Filter Explosion Disc/Flameless Vent
Technical Data

Unit

YSL-220E

YSL-370E

YSL-550E

Power

Kw

2.2

3.7

7.5

Voltage

V-Hz

380-50/60

380-50/60

380-50/60

Container capacity

L

30

50

50

Filter area

㎡

16

40

40

Filtering accuracy

μm

0.3

0.3

0.3

Qty of filters

PC

2

4

4

Airflow

m³/h

1800

2900

3200

Vaccum

Kpa

2.4

3.8

4.2

Noise level

dB

68

67

68

Inlet diameter

mm

100/150

150/200

150/200

Cable length

m

8

8

8

Product size

mm

750*700*1750

900*850*2250

900*850*2250

Filter cleaning method

-

Pulse cleaning

Pulse cleaning

Pulse cleaning

Explosion proof or not

-

YES

YES

YES

Switch control mode

-

local control